I was so happy to have a day to myself yesterday, I did nothing at all....actually I scrapped all day and watched Pretty Little Liars (I'm hooked on that show now).
I worked on a few sketches from different sites, and also had fun playing along with an online crop. It was just so nice to sit and just create with no distraction except my own.
So here is what I created, I made this layout for the
Creative Scrappers Blog
and also used it for part of the
My Scraps and More
online crop.
Here's the sketch I used from Creative Scrappers:
and this one...
used My Scraps & More sketch 12 for the above layout
and this one...
Which I'm not too crazy about, but hey, I scrapped!!
used another sketch from My Scraps & More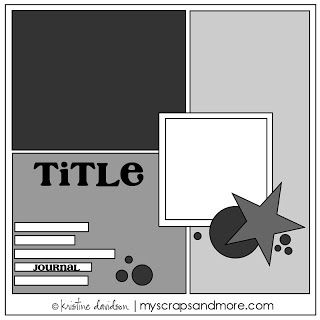 and another Layout, but I didn't use a sketch on this one...just went with it!
That's it for today...
My camera broke so all the pics have been taken with my cell phone, guess I have to go camera shopping soon.
Anyways, hopefully I'm going to get some more scrapping done today, I've been feeling really creative lately!!